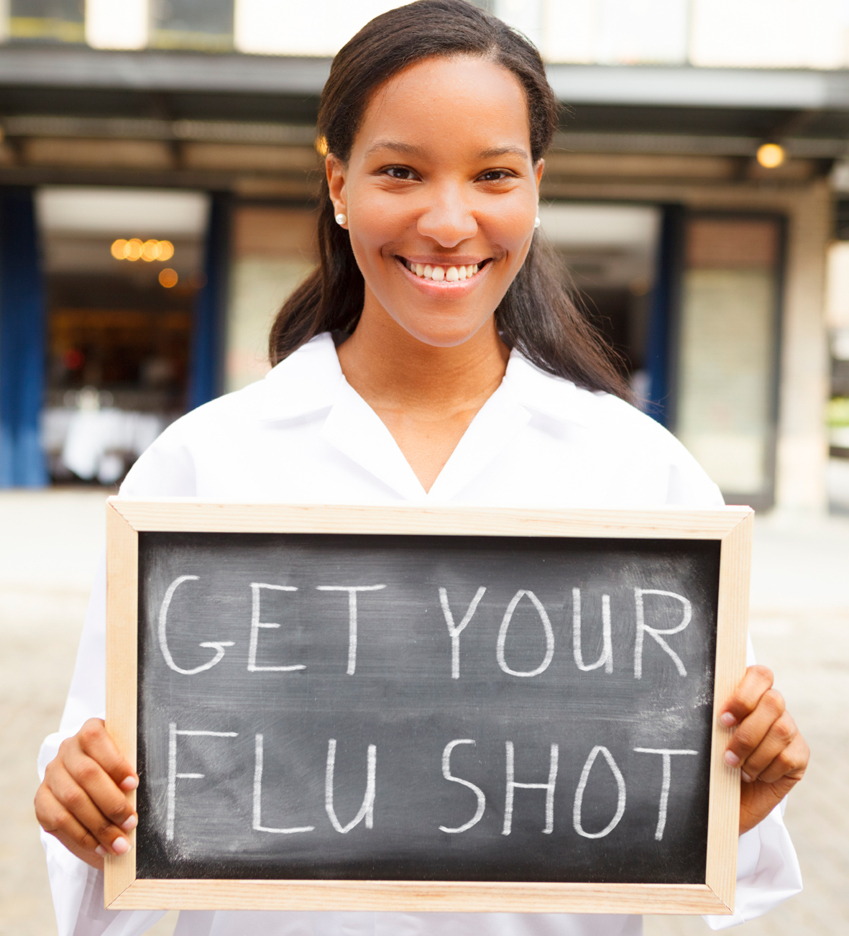 Here are 5 great reasons to be FluFree:
Flu is no fun.

Having a cold is manageable. Having the flu in miserable.

Work worry.

Sick time kills productivity … and promotions.

Forget about family.

Get the flu and it's bed time, not family time.

Protect your parents.

You may be "young" but your parents are not. Older folks are far more susceptible to flu than most middle-age adults.

Flu can be fatal.

Flu complications kill 36,000 adults annually.
Passport Health makes it easy to be FluFree. Learn more >>
A flu shot for everyone. Find the best flu shot option for you >>